Trichorrhexis Nodosa –  one or more swellings which appear along the axes of hairshafts which show as highlighted spots under photomicrography.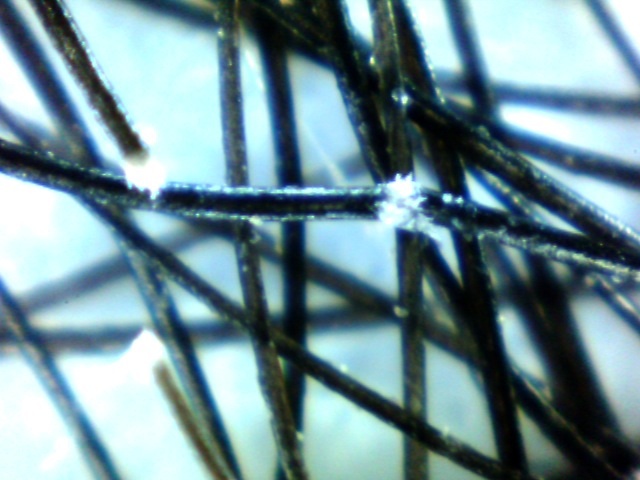 Photomicrograph x 50  © B J Stevens 
Breakage occurs leaving the ends frayed (almost brush-like).
      The condition can result from: excessive heat,
exposure to:-  hydrogen peroxide, hair dyes, alkalis.
Mechanical trauma.
© 2009  THE TRICHOLOGICAL SOCIETY